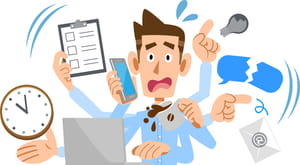 Sounds great, but how much is it and what do you offer?
We bill at $60 an hour. Clocks are tracked to the second, so you only pay for work we do for you. No surprises, no rounding, no hidden fees.
There are no packages or confusing plans to choose from. We simply charge by the hour, use us as much or as little as you want.
There is no limit, we can manage all your sites. We will consult with, or help you hire other services such as for digital marketing, content creation, graphics, SEO, etc.
Feel free to email us all you want, we do our best to reply within 24 hours. Phone and video calls are by appointment only.
Our bot will check your website every 5 minutes, if its down for 3 consecutive checks an alert will be triggered.
You have an option to retain us for a set number of hours weekly or monthly. The more hours you retain us for, the better of a rate we can offer you. With a retainer we handle things as they arise, or as your team makes requests, without needing your approval for every little thing, or when an emergency crops up. Yes, you can specify who can make requests.
We are easy going, reliable, polite, and actually listen to you. We treat you, with respect and kindness, as if your our only client.
Ok, but what all can you do hourly for me?
Almost any update you would like to make to your site such as adding or updating text, adding or changing images, adding third party scripts, tweak listings, add or remove pages, embed videos, and more. We will also do our best to inform you of trade-offs of adding such scripts, like a reduction in site performance.
Manage your email, DNS, web host or Linux server. Perform backups and run updates.
Install and manage open source apps such as a chat tool
Don't have a website, or would like to move away from your current provider. We likely can build a site for you, that you will own and can take with you if you ever choose to move on from our services.
We also have contractors we can call upon who can help you with digital marketing & seo, social media, content creation, site design, graphic design, etc. Their rates vary, but generally considerably cheaper than our rate. All such work will be detailed out, estimated, and pricing agreed to upfront.
What about my secrets?
Our agreement includes a non disclosure clause. We use a secret vault with bank level encryption, to protect all your credentials and other secret data.
This all sounds good, what are the terms?
We bill via invoice that will include details of every single task we do for you. The invoice can be paid via PayPal, or ATM/Credit Card. Invoices are generally due within 14 days of being sent, If you fail to pay, we cease all work for you until the invoiced amount is paid, plus a $100 fine. Generally we send invoices out monthly.
You will have access to a client portal, to pay your invoice, update your payment methods, and be able to review our clocks at any time.
Tasks are performed in order they are received. We will escalate true emergencies at no extra cost. Any requests for escalation will be considered on a case by case basis, and may incur a higher hourly rate.
We will provide upfront estimates, as needed. Remember estimates are NOT guaranteed, thus we recommend you set a cap where we stop & check-in with you.
We all have bad days, but we have NO problem FIRING you if fail to normally be respectful and reasonable to work with. Equally, if we do not treat you the same way, we fully expect you to fire us.
Review our example web management agreement for our routine terms.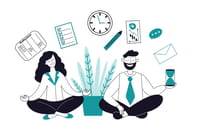 Seems reasonable, how do I get started?
Use the contact form below to set up an initial free consultation.